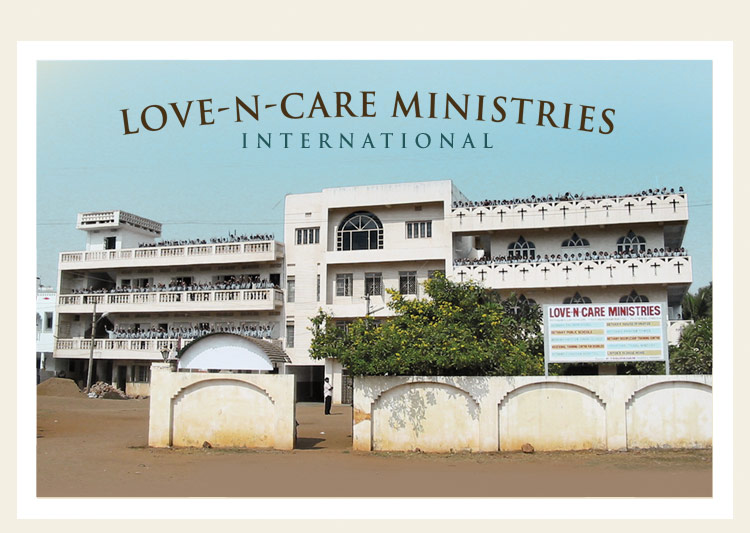 Love-n-Care Ministries is an international organization based in Visakhapatnam, Andhra Pradesh, India, which
is dedicated to reaching the unreached with the good news of Jesus Christ, making disciples, and extending
care to the needy.
Founded in 1990 as a Christian charitable, non-profit organization by Yesupadam Paidipamula, Love-n-Care Ministries has planted over 300 churches in southeastern India mainly in previously unreached tribal areas, trained over 1,800 pastors and lay workers, and touched the lives of countless impoverished children, disabled young adults, elderly, AIDS victims, and more. Love-n-Care Ministries has locations in the US, Canada, Germany, and Korea, and future plans for South Africa and Sweden.